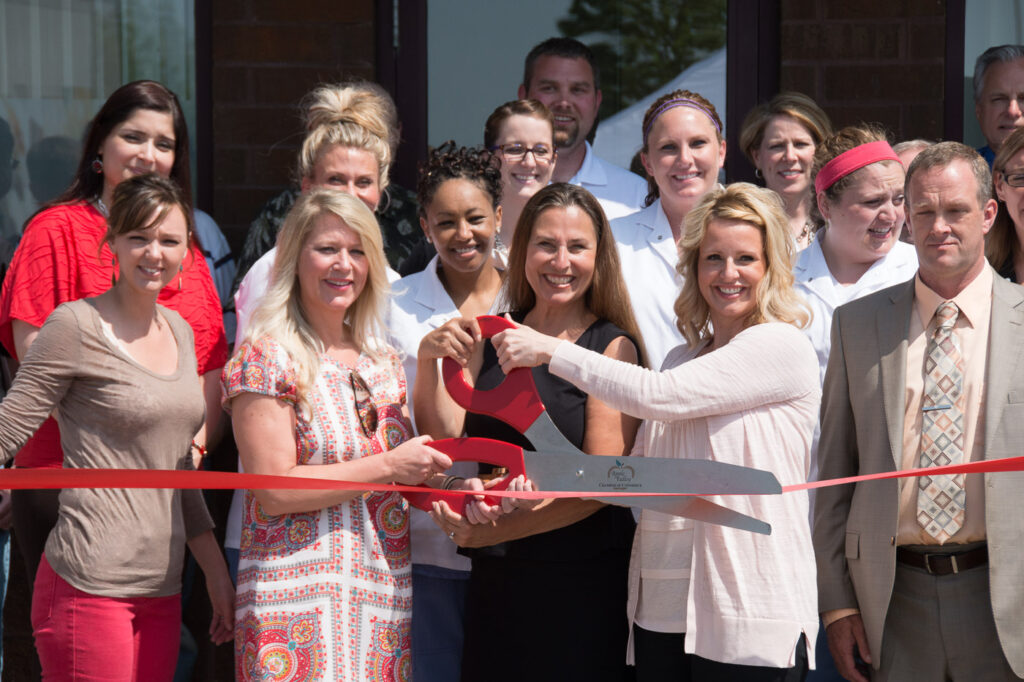 Apple Valley has achieved two triple AAA bond ratings. Unique to the city is the reconstruction of streets with no assessments, which saves the taxpayer's money, helping them to have a predictable budget and keep the city a quality community to live, work, and play.
Apple Valley created the first energy-efficient municipal center in the State of Minnesota. Additionally, all buildings built during her tenure have been Green Globes Certified and have saved our residents and city money through energy efficiency.
Apple Valley has been on Money Magazine's Best Cities list multiple times.

She has presented 21 State of the City addresses, which have each inspired new developments and the expansion of existing businesses within the city. During her tenure, there has been over a billion and a half dollars of investment in private development.

Apple Valley became on official Beyond the Yellow Ribbon city.
She helped pioneer the Central Village, which is in the core of downtown Apple Valley.

Apple Valley created the regionally significant Kelley Park, Cobblestone Lake with trails and outdoor workout equipment, Quarry Point Youth Athletic complex, and 80 miles of trails.

She founded and acts as vice-president of the Apple Valley Arts Foundation, which produces the Music in Kelley Park Summer Concert Series and the Frozen Apple Concert Series. This foundation has given well over $300,000.00 in grants to District 196 schools to keep the arts alive. 

The Minneapolis-St. Paul Magazine and the Minnesota Monthly Magazine have recognized Apple Valley as a city for young families to thrive. 
Recipient of the Mark McAfee Friend of Workforce Development Award, championing workforce issues at local, state and federal levels.
Recipient of the C.C. Ludwig Award, the League of Minnesota Cities' highest honor for elected city officials, for vision, statesmanship, and unwavering commitment to the public good.